Buy with confidence

As a premium UK producer of beautiful, delicious & honest non-alcoholic drinks, we know that aside from creating our cordials, we need to lead the way in using sustainable packaging and reducing our impact on the environment wherever possible.
Made in North Norfolk using UK-Grown soft fruits

Vegan & Allergen Free

100% Recyclable & Reusable Packaging

UK Wide Delivery
FROM FARM TO BOTTLE
We work directly with local growers so that we can produce a unique flavour range that truly celebrates the best of the beautiful and unique British countryside and climate.  From the most popular of soft fruits to the lesser known currants and tree fruits, we believe they all make delicious drinks and deserve to be enjoyed.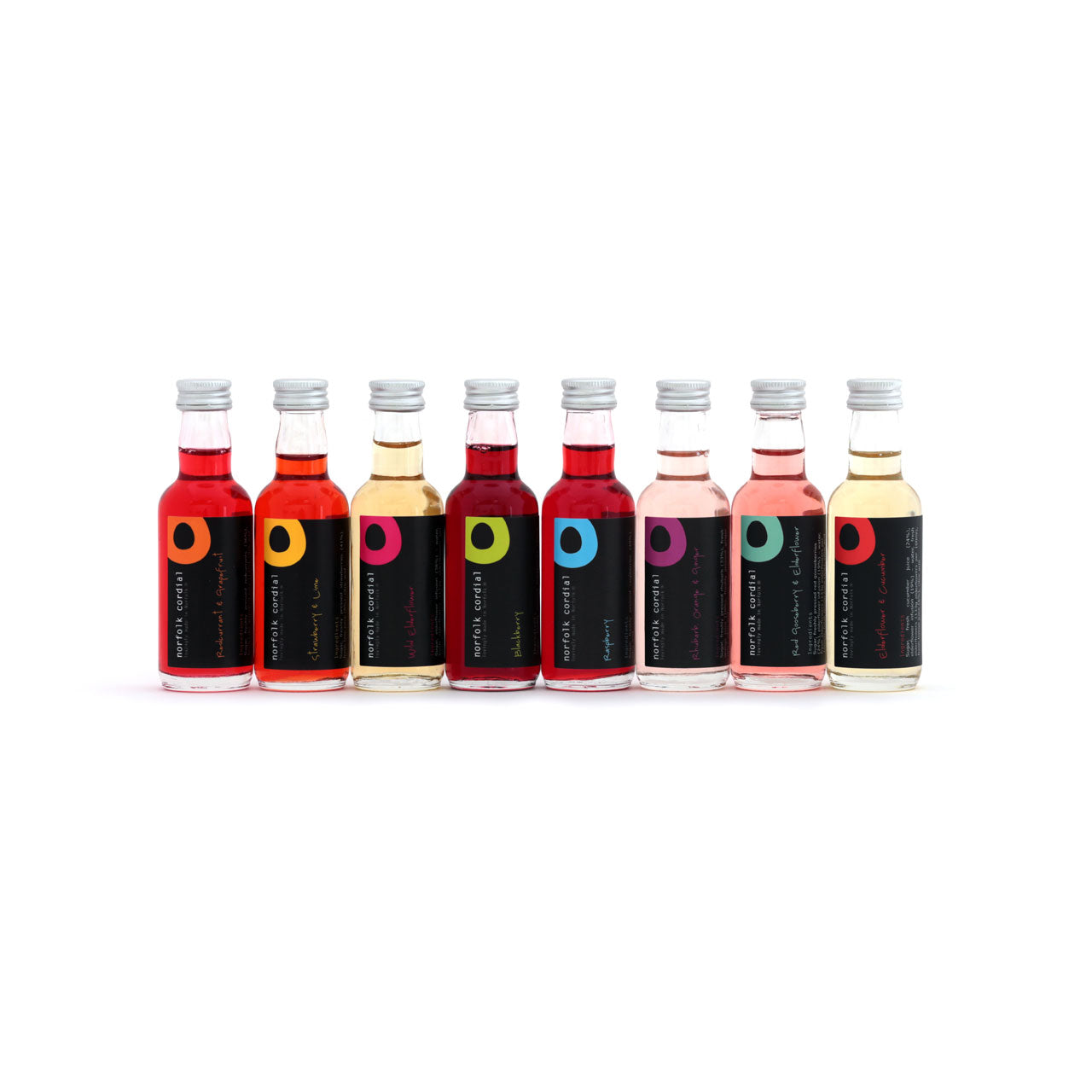 TRY OUR RANGE TODAY
The perfect way to try our range of cordials and discover your favourite - or simply send to someone you love as a gift.
Try Now
What Our Customers Say About Us
"I first had this at a cafe summer 2020 and to this day this is my favourite drink. It is really refreshing with sparkling water and unlike some cordial a little drop goes a long way. When I ordered from the website the delivery was fast and well packaged. Definitely would recommend these cordials."

Karen Brown

"Red Gooseberry & Elderflower.

Best of the flavours. The Gooseberry gives it a really nice edge."

Bruce Gomme

"Your Elderflower and Cucumber flavour is fab, I stopped drinking alcohol 2 years ago, so always looking for that thirst quenching drink for the end of a big job or day and I can say that a pint glass with ice and sparking water does it for me. Your helpful service and quick response is much appreciated in the world of cut price and no service. Thank you. Ray"

Ray Main

"Fast and secure delivery. Most impressed with the products and service.

These are the best cordials I've tried; of the five that I bought, all delicious, but the blackcurrant & quince absolutely sublime."

Nicola Linley
IT'S THAT SIMPLE!
Norfolk Cordial sources perfectly-ripe, expertly-grown, British produce* to make what are most probably the purest & finest real-fruit cordials in the UK.
All of the fruits are hand-picked, then gently cold-pressed and carefully blended in small batches to ensure that they are packed full of real flavour & provenance.
*As you are most likely aware, we are yet to find a UK grower of citrus fruits or ginger & have to mention this to keep Trading Standards happy :)